How to bypass computer password on Dell, HP, Acer, Thinkpad, Toshiba, NEC laptop
"I lost my HP laptop password, what I can to to regain access my computer? I would be very grateful."
" I forgot windows 7 password on my computer, how to reset or recover ti? My computer model is Dell inspiron 15R."
"I don't have the administrator account password, is there any can tell me how to bypass the administrator password? Thanks a lot."
These are the questions which usually be asked in forums. Many password recovery tools and many ways can solve these problems. There are much password recovery software, such as windows password rescuer, chntpw, and Spower Windows Password Reset. There are many Workable ways, such as reset windows password, recover windows password, remove windows password, and bypass windows password. In this article, I want to tell how to bypass a windows password on Dell, HP, Acer, ThinkPad, and Lenovo. Toshiba, NEC, Samsung, Gateway etc. desktop PCs and laptops
How to bypass your computer password?
1. Did you computer has a power on password? If yes, look here. To bypass power on password, you can try the methods below:
1.1 Guess the password. The top 10 most common passwords are 123456, 12345, 123456789, Password, iloveyou, abc123, 123, 654321, Qwerty and princess. Additional, the password may be the birthday of the owner or the name of the owner.

1.2 Remove (reset) the password. Open the computer case, split off the mainbord battery, and then put it back 5 minutes.
2. Bypass windows password on your computer.
2.1 If you computer is running windows xp, you may be can bypass its password by an easy way. See Bypass Windows xp password on safe mode.

2.2 Create a new account with password software. With the new account, you can bypass the block of the password protection. This method can be use to bypass the password of your computer which run windows 7, vista, xp, 2000, 2003 and 2008. More step by step instruction, see Bypass windows password by creating a new account.
3. BIOS Entry Key for you access to BIOS and set your computer boot from USB or CD/DVD Windows password reset disk. See BIOS Entry Key table.
Windows Password Tags
How To Use
Hot Tips
Testimonials
After reading this article, I not only know how to bypass windows password, but also know how to keep my computer safe. Method 3 can be used to bypass Windows 200/2003/Vista/2008 password too.


- Chaucer

Now I have set password to all account of my PC. I don't want it to be hacked in a few second.


- Craigie

From your articles, l know more about Windows security. Thanks.


- Duck
Support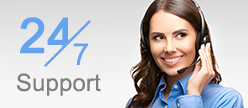 Awards