Spower SQL Password Master User Guide
Summary:
This user guide describes how to use Spower SQL Password Master to reset a forgotten password for sa user and other user account of MS SQL Server 2000/2005/2008/2012/2014.
Guide to reset a SQL server passwrod:
Tips: Before you follow the steps below, we recomend you backup your data base to avoid unexpected issue.
Step 1: Download Spower SQL Password Master and install it to a Windows.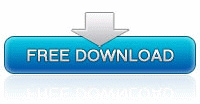 Step 2: Stop MS SQL services. Starts -> All Program -> Microsoft SQL Server 2005 (or 2000/2008/2012/2014) ->Configuration Tools -> SQL Server Configuration Manager, right click SQL Server, and then choose Stop.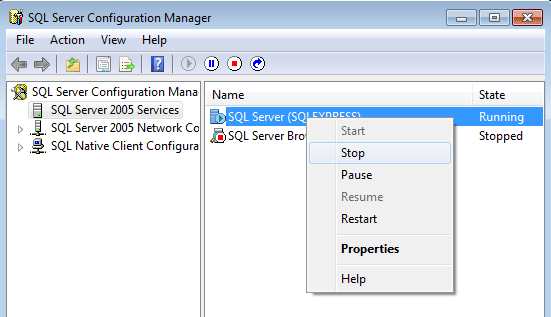 Step 3: Click "Open File" button to open master.mdb file.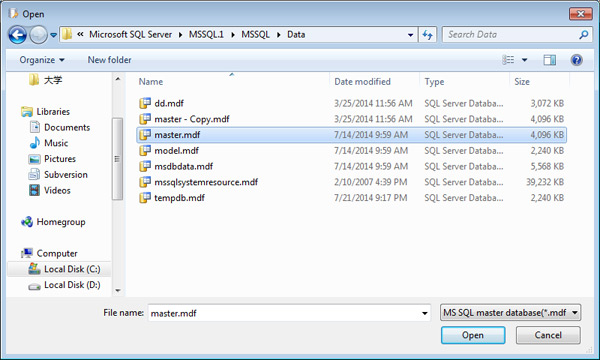 Step 4: Select a sql user, and click "Reset" to set a new password for it.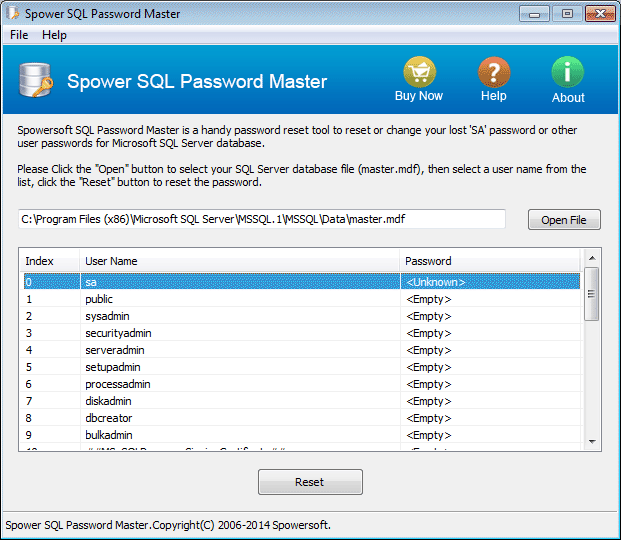 Step 5: Start sql services and you can login your sql server with the new password.
Hot topics:
SQL Password Master
Hot Tips
Hot Tags
Support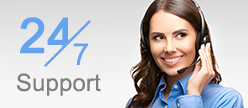 Awards