Windows Password 7 , VISTA and XP Reset (recovery) in Linux
How can we reset or recover windows password in Linux? This article explains how to reset or recover windows 7, vista and xp password in a Linux system.
To reset or recover a windows password in Linux, you have two ways to approach that. One way is to reset windows password in Linux directly, and another way is to create a bootable password reset disk in Linux and use the password reset disk to boot windows computer to reset or recover it password.
In my experience, I once spent half days to rebuild Offline NT Password & Registry Editor, and use it to remove administrator password of windows 7.But it isn't an easy way to reset windows password for many people, so I don't describe this way on this article. For more detail about this topic, please visit official site and refer to official document. In the next paragraphs, I will show you how to create a password reset disk in Linux, and use the password reset disk to reset the lost password.
1. Download Windows Password Reset or Recovery live cd. The following password reset ISO images you can download to your Linux system and burn it to a CD/DVD disc or USB flash drive.
1.1 Spower Windows Password Reset Ultimate trial version. This ISO Image contains a password program that can reset or remove windows 7/vista/xp local user password and windows server 2000/2003/2008/2012/2016 local and active directory (domain) administrator password.

2. Create a bootable windows password reset or recover disk. Here, I just show you the software which can be used to burn ISO Image to CD/DVD disc in Linux. For more step by step instructions, please visit their official sites and refer to the online document.
3. Access to BIOS and set your windows computer to boot from CD/DVD ROM, and then boot windows computer from windows password reset (recovery) disk.
4. Reset Windows password with password reset disk.
4.1 With Spower Windows Password Reset Ultimate, you can reset or remove your windows password easily. Spower Windows Password Reset Ultimate have a friend UI, it will list all users of the windows. You just need to select one user and click the reset button to reset (remove) it password.
---
More about windows 7 password:

---
Hot Tips
Hot Tags
Testimonials
I have reset Windows 7 admin password on my HP laptop. I want to know if this method can be used to reset Windows Server 2003 and 2008 admin password? Thanks a lot.


- Tanylar

Good. From this article, I learn many ways to hack windows password.


- Chairs
Support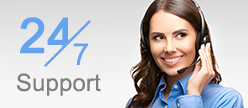 Awards