How to bypass Windows login password with or without password software
Summary:
This article gives you some tips for bypassing windows 7, vista, xp, 2003 and 2008 login password with or without Windows password reset software.
Did I can bypass a Windows login password? Yes. With the following solutions I introduce, you can bypass login password in windows xp/vista/7 and windows server 2000/2003/2008.
How to bypass windows login password?
Mehtod 1: Bypass Windows xp login password with default administrator account. This is the easy and simple way to bypass windows xp password. You just need to press F8 when computer starting. Windows xp has an built-in administrator account with blank passwod if you did not create a password for it after installing. Refer to Bypass Windows xp password on safe mode for step by step guide.
Method 2: Bypass Windows xp/vista/7/2000/2003/2008 login password by creating a new user. This method cteate a new windows user to login windows, so it bypass all current users and passwords. If do not need the user, you can delete it for ever. For more information, refer to How to bypass Windows 7/xp administrator password.
Method 3: Bypass windows 7/vista login password by activating the inactive administrator account. Windows 7 and vista also has an built-in administrator account. This account also has an blank password, but it is inactive. So we have to activate this administrator and use it to login windows. How to activate the built-in administrator account by a password tool, refer to Bypass Windows 7 password by activating the inactive administrator account.
---
User comments and questions:
Hello! I have gotten agourd my windows password problem without losing any thing. A week ago, i lost windows 7 pasword on my laptop, and i used the method you describle to create a new account to login my windows and backup all my important data. Thanks a lot.
How To Use
Hot Tips
Testimonials
After reading this article, I not only know how to bypass windows password, but also know how to keep my computer safe. Method 3 can be used to bypass Windows 200/2003/Vista/2008 password too.


- Chaucer

Now I have set password to all account of my PC. I don't want it to be hacked in a few second.


- Craigie

From your articles, l know more about Windows security. Thanks.


- Duck
Support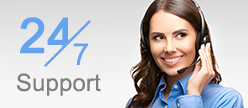 Awards