Toshiba password reset in windows 10, 8, 7, vista, xp and 2000
Summary:
I Forgot my Toshiba laptop password, I cannot login windows, how can I reset the password? I don't want to take it to the PC repair shop. I don't want to reinstall the system. I don't want to lose my important data. I need to access to my computer instantly to reply an important email to my custom. As an IT technician, I heard these voice again and again. Now I show several solutions for resetting windows password on Toshiba or other laptop easily.
Tip: If your Toshiba laptop running linux or mac, see How to reset/recover the computer password on Windows/Linux/Mac.
Windows password reset solutions(from easy to difficult):
If you have created a password reset disk for your windows, you can reset the lost password with sereval click.
Boot your Toshiba laptop to login screen, click round arrow - > Select Use password reset disk -> Insert Windows Password reset disk -> click Next -> Select password reset disk -> click Next -> click Finish.
2. Reset Toshiba password with Spower password reset disk.
If you haven't created a windows password reset disk before losing the password, you can create an USB Spower password reset disk by yourself, and use it to reset your Toshiba laptop password. This is easy and simple.
2.1 Download Spower Windows Password Reset Professional (trial version) and install it.

2.2 Launch Spower Windows Password Reset Professional and create a Spower password reset disk. Insert USB flash drive or CD/DVD disk, and follow the guide to make a Spower password reset disk.


2.3 Plug in Spower password reset disk to Toshiba laptop.

2.4 Press F1 or ESC key to access BIOS when the Toshiba logo appears on the screen, set Toshiba laptop to boot from USB drive or CD/DVD-ROM, and the press 10 to save BIOS setting and reboot.

2.5 Reset Windows password with Spower password program. Select a user and click reset button to reset the password of seleced user to blank.


2.6 Reboot computer and login windows with blank password.
3. Reset Toshiba laptop password with chntpw.
Chntpw also supports windows 7/vista/xp password resetting. Chntpw is a console program, so it is not easy to use for primary computer user. Key steps for using Chntpw:
3.1 Download Chntpw.
3.2 Create a chntpw password reset disk.
3.3.Set computer boot from chntpw password reset disk.
3.4 Follow the prompt to reset the password to blank.
For more information, please visit its official site: http://home.eunet.no/pnordahl/ntpasswd/.
Now you can instantly reset windows password for Toshiba laptop:
Hot Tips
Hot Tags
Testimonials
I can use the solution 2 to reset my Dell password for windows 7? Answer: Yes, but Dell laptop BIOS Entry Key is F2 or Fn + F1.


- Taylor

A months ago, I create a new administrator password to my Toshiba laptop, but I lost the password of my laptop.


- Adrian

Thanks. I have recover my Toshiba admin password. Now I will never worry about forgetting the password.


- Alfred
Support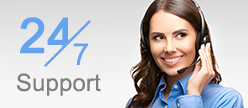 Awards