How to Reset Password in Windows 8 without Disk if I Locked out of My Computer
Even without a password reset disk, you still can create a password reset disk on another computer and reset windows 8 password when you are locked out of your windows 8 computer.
1. Reset your Windows 8 password with free software
Without a reset disk, I recommend you use Ophcrack and Chntpw to create a password reset disk to solve your password issue.
When your are locked out of your windows 8 computer, I think your first idea is to finding a way to get the lost password back, so I think Ophcrack is a good choice for your to recover the lost password. Ophcrack is easily to use, and it can find the lost password back really. You can download it from ophcrack.en.softonic.com or http://ophcrack.sourceforge.net/. And then follow the steps below to create a Ophcrack live cd and find the lost password.
Step 1: Burn the Ophcrack ISO image to a cd disk. If you want to install Ophcrack on a USB drive, see how to create a Ophcrack usb boot disk.
Step 2: Set you computer to boot from the CD-ROM or USB drive. You can follow this way to do that, see How to How to set your computer to boot from CD/USB drive quickly
Step 3: Boot your computer from the Ophcrack boot disk, and you just wait for Ophcrack to find the return the password you want.
As a free program, Ophcrack is deemed as a wonderful software, but it has its disadvantages compare with Chntpw and premium software, such as do not support creating a USB boot disk directly, need long time to find a password, fail to detect the windows system.
Chntpw is another wonderful free program, and it support create a USB boot disk, however it is a console program which don't have a friendly user interface. You may need some computer skills to use this program, so if you are a computer beginner, I suggest you Ophcrack or Premium software to save your time. You can download the program and see the guide here http://pogostick.net/~pnh/ntpasswd/
2. Reset password in windows 8 without reset disk but with third party disk.
If you want to save your time and get into your computer quickly, I recommend you use Spower Password Reset Tool solve the problem. Spower Password Reset Tool work fine with all version of Windows and it is easy to use. See the guide below:
Guide to reset Windows 8 password with Spower password tool
1. Get Spower Windows 8 password reset Tool and install it to another accessible computer. Tips: You need another computer to install Spower software and create a bootable password reset disk. You can install it on Windows xp/vista/win7/win8/2003/2008/2012 system.
2. Create a Spower password boot disk. With Spower software, you can create a USB password disk or CD/DVD password disk. Insert USB flash drive or blank CD/DVD, and follow the wizard to create a disk.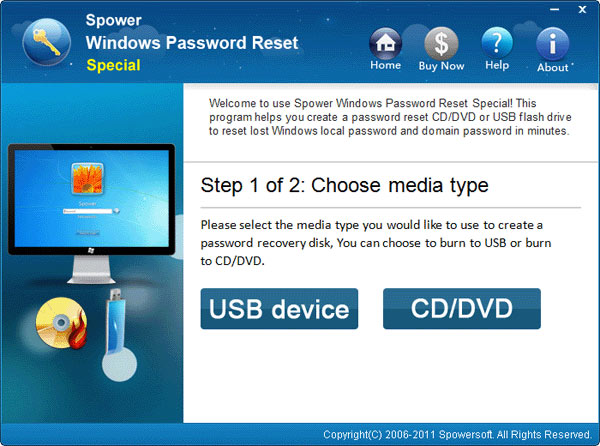 3. Set the Windows 8 computer or laptop to boot from Spower password boot disk. For step by step guide, see How to set computer to boot from USB drive or How to set computer to boot from CD/DVD-ROM.
4. Plug in Spower password boot disk to the locked computer, and restart it to boot from the bootable password reset disk.
5. When Spower password reset software starts (screenshot as below), follow the instructions below to reset password in windows 8.
5.1 (Step 1): Select a windows 8 system from list. If you have only one system on the computer, ignore this step.
5.2 (Step 2): Click the user name to select the user you want to reset its password.
5.3 (Step 3): Click "Reset" to set a blank password to the selected user.
5.4 (Step 4): Click "Reboot" to restart the locked computer. Remove Spower password boot disk when the program prompt you do that.
Tips: You can use keyboard to operate the Spower software if the mouse doesn't work on your computer. See the hot key below:
CTRL + s ------------------------- Select a system
CTRL + u ------------------------- Select a user
CTRL + a ------------------------- Add a new user
CTRL + d ------------------------- Deleted the selected user
CTRL + r ------------------------- Reset password
CTRL + q ------------------------- Restart computer
Other tips for your to reset windows 8 password or get into your computer.
1. Try to login to windows 8 computer with another administrator account and reset the forgotten password.
2. Create a Windows 7 PE disk, and use it to get into your computer and backup your data.
3. Use Chntpw to remove your windows 8 password. Chntpw is a free program.
---
Related Articles:
Hot Tips
Hot Tags
Testimonials
Very good - very good effort - thank you – I was able to add a user with this version of the tool and logon! As long as the user is a member of the administrators group - I was able to reset the password of an existing administrator type account and logon. So it appears the product works fine now. Thanks, the Windows 2003 PE was a nice touch also!


- Taylor

Now I have set password to all account of my PC. I don't want it to be hacked in a few second.


- Adrian

Dear tech support, many thanks for your em ail. It did work. I am able to remove the admin password. Thanks


- Alfred
Support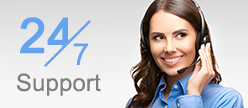 Awards