Dell password reset | Recover forgotten windows password for Dell inspiron, latitude, vostro etc.
Summary:
Forgot dell password? This article explains 4 plans for resetting Dell password. These plans can help you recover or reset windows password for Dell PC, include Dell inspiron, latitude, vostro, Alienware etc.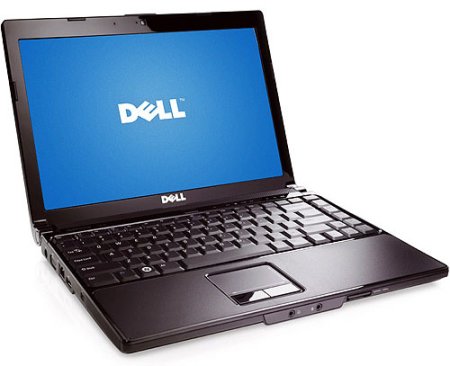 More Information:
To prevent unauthorized user access our computer, a strong password is need for our PC. If we have many different passwords for different account, we may forget the password of some account. This article aims at showing available plans for resetting (recovering) Dell PC password.
Tip: If you want to reset you Dell PC password for Linux and Mac, see How to reset/recover the computer password on Windows/Linux/Mac.
Plan A. Reset Dell PC/laptop password on safe mode - for Window xp.
If the system installed on your Dell PC is Windows xp, you may recover the lost password easily. When Windows xp is installed, a default account named Administrator with blank password is created at the same time. So we can reset other account's password by the administrator account. By default, the Administrator is not display on welcome screen. We can try the following ways to login with administrator account:
Boot you windows from safe mode (press F8 when windows start). At welcome screen, the Administrator account will appears.
Boot windows to welcome screen (normal startup), press CTRL+ALT+DEL to bring out classic logon screen, input "Administrator", and leave password field empty, and then press Enter to login.
Plan B. Reset Dell computer password by a Windows password reset disk - for Windows 7/vista/xp.
If you have created a Windows password reset disk, it can help to reset the lost windows 7/vista/xp password instantly.
Boot windows to login screen.
Click "Login" or "OK" button to attempt to login
If you have create a windows password reset disk, a message will prompt whether reset windows password with password reset disk.
Click use password reset disk to go on.
Plug in usb windows password reset disk, and follow the instructions to reset the password.
More detail, see How to reset windows 7, vista and xp password with password reset disk.
If you usually forget your windows password, a Windows password reset disk is absolutely need.
Plan C. Recover or reset Dell laptop password with password tools - for Windows 8/7/vista/xp
Many password tools can help to reset Dell PC password easy, such chntpw, ophcrack, windows password rescuer, windows password recovery tool. Today I take using Spower Windows Password Reset Professional as example, showing how to burn an USB password rescuer disk and reset the lost windows password.
Download Spower Windows Password Reset Professional (trial version), and install it on a windows.

Create a password reset disk. Here shows how to create a USB password reset disk with Spower software. Click "USB device",

And then Choose a USB flash drive from drop-list and click "Begin burning":


After burning successfully, unplug USB disk from the computer (the one you create USB password rescuer disk) and Plug it in Dell PC (the one you want to reset its password).

Set Dell PC to boot from USB drive - press F2 or FN+F1 to enter BIOS Setup Utility, and set USB drive as the first boot device, and restart Dell PC.

After Spower password program launching, select an account from list and click Reset button to reset its password to blank.


Click Reboot button to restart computer and login with blank password.
More information: How to use spower windows password reset
Plan D. Recover or reset Forgotten Dell server password - for Windows Server 2000, 2003, 2008, 2012 and 2016.
If forgot windows server administrator or domain administrator password of Dell server, use Windows Password Reset Ultimate to create a password reset disk, use to disk to boot Dell server and reset or recover the lost password.
More information, see: How to reset Windows server domain admin password.
I hope these password reset plans can help you solve your password program.
Appendix: How to access to Dell PC BIOS
Dell PC:
At the first text on the screen or when the Dell™ logo appears, tap <F2> until the message Entering Setup appears.

Note: Some older Dell computers use an alternate key sequence instead of <F2> to enter System Setup. These key sequences include:
<Ctrl>+<Alt>+<Enter>
<Delete>
<Fn>+<F1> (laptop computers only)
<Fn>+<Esc> (laptop computers only)
Dell 400 - Press F3, F1 when power on.
Dell 4400 - Press F12 when power on.
Dell Latitude - Press Fn+F1 when power on.
Dell Inspiron, Dell Dimension, Dell Precision, Dell Optiplex, Dell Vostro, Dell XPS - Press F2 when when the Dell™ logo appears
Now you can instantly reset windows password for Dell PC:
---
Hot Tips
Hot Tags
Testimonials
I can use the solution 2 to reset my Dell password for windows 7? Answer: Yes, but Dell laptop BIOS Entry Key is F2 or Fn + F1.


- Taylor

Now I have set password to all account of my PC. I don't want it to be hacked in a few second.


- Adrian

Thanks. I have recover my Toshiba admin password. Now I will never worry about forgetting the password.


- Alfred
Support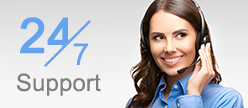 Awards