How to clear (erase) a windows 7 password
This tips describes how to clear (erase) a windows 7 password with or without password software when forget the login password.
1. Clear (erase) a windows 7 password with administrator account.
With a blank password, we can log on our windows easy and quickly and do not need to remember a password. The following instructions can help to remove (delete) a password for a windows 7 account.
1.1 Use Net user command to remove the password: Run command prompt as administrator, and then type in: Net user <user name> <"">. "" Indicates a blank password.
1.2 Remove windows 7 password via computer mange panel. Open a user manage panel by this path: Control | User Account and Family Security | User Account | Account Mange | Change Account, and then select Delete Password on left panel to remove a password for the select account.
2. Clear (erase/delete) a windows 7 password with password software.
Unluckily, If you forget windows 7 password and cannot remove the password by Method 1, you can get Windows 7 Password Reset software clear (erase) a windows 7 password. The following instructions show you how to create a password reset disk and clear a password an account.
1. Download Spower Windows 7 Password Reset and install it in a windows.
2. Create a windows 7 password reset disk with the software.
3. Boot the locked computer from password reset disk.
4. Clear the password with password program.
More information, see How to reset a windows 7 password.
---
Lost administrator password of my laptop, how to remove administrator password in windows 7? I need to get into my laptop can go on with my job please help.
-- See How to set computer to boot from usb drive.
I forgot laptop password windows 7, and i try to remove the administrator password with standard account, but it did not work. The vendor tech support suggested me to restore to factory mode, but I will lost may program and data if i do so. I just want to reset or erase the lost password. Can anybody tell me what do i do?
-- Spower windows password reset professional can help you erase windows 7 password without formatting and reinstalling windows.
---
Hot Tags
Testimonials
I have reset Windows 7 admin password on my HP laptop. I want to know if this method can be used to reset Windows Server 2003 and 2008 admin password? Thanks a lot.


- Tanylar

Thanks. These software work fine on my Dell laptop. I have created a usb password disk to reset my windows 7 administrator password.


- Chairs
Support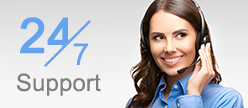 Awards